10 Nights / 11 Days
Chennai - Kanchipuram - Mahabalipuram - Cochin - Periyar - Kumarakom - Alleppey - Kovalam - Chennai
Day 1: Arrive Chennai
As soon as you arrive at Chennai International Airport, with the valuable assistance of our representative you will be transferred to the hotel. Once you spend considerable time over there, then we will proceed for city tours of Madras, now known as Chennai. Spend evening by roving around the main attractions of city like St. George Fort, San Thome Cathedral, etc. Overnight staying arrangements at the hotels are made in accordance with your needs and requirements.
Day 2: Chennai - Kanchipuram - Mahabalipuram (Mamallapuram)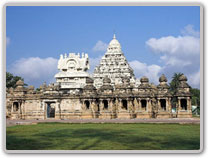 In the morning, we will head towards Mahabalipuram whilst visiting Kanchipuram as beautiful silk saris and magnificent temples of Kanchipuram often lure tourist towards this destination. After making a short stay at Kanchipuram, we will move towards Mahabalipuram. Mahabalipuram, previously known as the ancient seaport city of Pallavas, is famous for Shore temple and rock carving. Overnight stay at the hotel of Mahabalipuram will be planned.
Day 3 : Mahabalipuram - Chennai - Cochin (By air)
In the morning, we will move to Chennai Airport to board on a flight for Cochin. After reaching Cochin, primarily we go to hotel and thereafter, we will make you explore the magnificent beauty of Cochin's islands, major historical palaces, etc. Staying arrangements for overnight will be made at one of the famous hotels of Cochin.
Day 4: Cochin
Whole one day is dedicated for exploring the beauty of Cochin, now refer as Kochi, as the place is dotted with innumerable tourist destinations. Fort area, Church of St. Frances, Queen of the Arabian Sea, Kathakali dance show in the evening, etc are worth exploring.
Day 05: Cochin - Periyar (180 kms - 3 hours)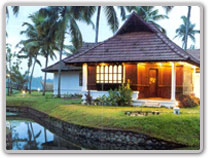 At fifth day, in the morning, we will leave for Periyar. After reaching Periyar, we will go in hotel and in afternoon we will proceed for watching different farms. By watching these different farms, one can get an idea that how these famous spices like tea, pepper, cardamom, clove, cinnamon, turmeric, etc are grown. After visiting farms, we will back to hotel and tourists can spend rest of the day as per their wishes.
Day 06: Periyar
With the beginning of a new day, we will visit Periyar wild sanctuary, in motorboats to get a glimpse of wild life creatures. After that, we will move towards Periyar artificial lake where one can get an opportunity of spotting wild elephants, Asiatic Deer, Tigers, Black Buck and many other animals' drinking water at the lake. At night, we will return to hotel.
Day 07: Periyar - Kumarakom (130 kms - 3 hours)
In the morning, we will leave for Kumarakom and check-in the Kumarakom's hotel. In the afternoon, tourists will visit Vembanad bird sanctuary, situated at the southern bank of Kavanar River. It is a small bird sanctuary where several species of birds, including Bitterns, Darters, Marsh Harries, etc resides. In order to watch this spectacular view, do not forget to carry your binoculars. In night, we will return back to hotel.
Day 08: Kumarakom- Alleppey (By houseboats)
Our day will start by House Boat ride in the afternoon. Afterwards, voyage to Alleppey in an overnight cruise will take you through the spell-binding views of backwaters, palm-fringed narrow canals, neat tiny hamlets, regattas (boat snakes) for which the Periyar is famous for. Dinner will be served at the cruise only. At this particular day, one can fulfill his dream of spending night in a cruise.
Day 09: Alleppey - Kovalam
Assistance on arrival at Alleppey Jetty, Once you arrive at Alleppey Jetty, we make you travel to some of the most sought after attractions of Kovalam like sand beaches, beaches resorts, and many other sightseeing attractions.
Day 10: Kovalam - Kanyakumari (Cape Camorin) - Kovalam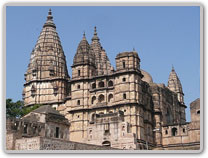 In the morning, tourists are free to unwind themselves in the surroundings of beach resorts. In the afternoon, we will head towards Trivandrum, capital state of Kerala. Tourists are free to pay the visit to numerous temples like Sri Padmanbhaswamy Swami Temple, Kumari Amman Devi temple, etc. Visit to tail tip of India, Cape Camorin, can be enjoyed to the fullest in the evening where one can see spectacular view of meeting 3 seas (Arabian Sea, Indian Ocean and Bay of Bengal). Make an overnight stay at Kovalam's one of the most renowned hotels.
Day 11: Kovalam - Chennai - Back home
Tourists can spend morning time in the way they want, either on beaches or by making shopping. In the afternoon, we will board the flight for Chennai. After returning to Chennai, required assistance is provided by our representatives in order to help you in reaching to your back to home.
Lively beaches, cardamom hills, backwater lagoons, rarest of wildlife species, tempting cuisine are some of the attributes which can attract anybody towards South India tour packages. Tourism to South India offers great opportunities for covering four major Indian states, namely- Andhra Pradesh, Kerala, Karnataka and Tamil Nadu and the Union Territories of Lakshadweep and Pondicherry. It can be said the varied states of South India itself represents "unity in diversity" by offering some of the best South India tourists' places and sites in the world to its tourists.
We at "ITS" offer some of the special South India tour packages which are going to provide you a beautiful view of beaches, green lands, mountains, colorful people and many more. Each city in South India has its own magnificent identity which can be best determined by visiting the main places of interests' in those respective locations.
Through our South India tour packages, we aim at cover major tourist destinations of the places. Some of them are listed below:
In Karnataka- The places of tourist interests in Karnataka are varied and diverting which ranges from Badamai to Bangalore, Belgaum, to Dandeli, Karwar to Mysore, etc. By visiting these destinations one can view the famous Hindu and Jain temples, Forts and Safa mosque, Wildlife sanctuaries, beaches, resorts, ports, waterfalls, etc. With places like Bangalore and Mysore one can rove around in the famous Karnataka folk art museum, Jayachamarajendra Art Gallery, etc.
In Tamil Nadu- Famous for its cutworks in the coconut fringes, temples, silk sari; Tamil Nadu is blessed with exquisite beauty of natural charisma. Being considered as a gateway of South India, if one really wants to see the entirety beauty of Tamil Nadu, then travel to Ooty. Also known as Ootacamund; Ooty is known as queen of hill stations of south India and famous for Tiger Hills, Valley view Lake, Botanical Gardens, Snowdon, etc.
In Kerala- Tours to Kerala in India leave tourists with rejuvenating affect as the beauty of backwater lagoons, pristine beaches, waterfalls, etc leave cherishing memories for the lifetime in the minds of tourists. Touring to Inida, especially Kerala, by availing our tour packages assure you a great time ahead in the lap of nature.
In Andhra Pradesh- With our South India tour packages at Andhra Pradesh, we are covering some of the main cities of the state like Visakhapatnam, Hyderabad (capital), Tirupati, etc. apart from state's major monuments, caves, museum, architectural ruins, etc.
Indubitably, it can be said by exploring South India Tourism to the fullest and travelling to Ooty, Kerala, Mysore, etc. tourists will get immediate rejuvenation as South India tour packages can offer you a blissful experience for the rest of your lifetime.
◆ Number of days for touring in India.
◆ Number of people travelling.