19 Nights / 20 Days
Delhi - Udaipur - Jaipur - Agra - Varanasi - Kolkatta - Bagdogra - Darjeeling - Chennai (Madras) - Cochin - Kumarakom - Mararikulam - Mumbai
Day 01: Home – Delhi
As soon as you will arrive at Delhi International Airport, you will be guided by our representatives. Our representatives will assist you in reaching at our associated hotel as overnight stay is planned there only.
Day 02: Delhi
Next day, in the morning, we will move towards sightseeing tour to Old and New Delhi. Historical monuments like Red Fort, etc., main bazaar- Chandni Chowk and if time allows we will visit to Raj Ghat also during morning. In the afternoon, we will proceed towards New Delhi and visit places like Rashtrapati Bhawan- official residence of India's President; The India Gate which was built in the honor of those soldiers who have sacrificed their lives during World War I; Qutab Minar- the historical tower which is 72.5 metres high, Laxmi Narayan temple and famous Lotus Temple which was built by Bahai Community. Evening and night are free to relax at Delhi's hotel.
Day 3: Delhi - Udaipur ( By air at 1700 - 2000)
Right away in the morning, we will board a flight for Udaipur; commonly refer as the city of Lakes. Originally, Udaipur was the capital of Mewar and founded in 1568 by Maharana Udai Singh. It is believed that Maharana Udai Singh has chosen Udaipur as the capital of his kingdom because one hermit told him that if build a palace on the edge of Lake Pichola, it will never be captured by any ruler. Afternoons are free to relax in the hotel and in the early evening we make you visit to Nagda Ruins to pay a holy visit to Eklingji & Nagda Temples. These temples are built with the white marble and are situated on the bank of Bagel Lake. After visiting the temples, we will come to hotel for an overnight stay.
Day 4: Udaipur
Udaipur, one of the most beautiful cities of Rajasthan, is worth visiting with innumerable tourist destinations. From the morning only, we will start exploring Udaipur city with attractions like white marble Palace, City Palace which encompasses Jagdish Temple, etc. Ancient palaces of Mewar and near-by situated beautiful lakes are other places which we will cover in the morning before returning to hotel. In the afternoon, we will visit school of paintings and Saheliyon- Ki- Bari. Saheliyon- Ki- Bari is a garden which is beautifully decorated with marble pavilions, elephant-shaped fountains, and surrounded by a pond soaked with lotus flower. During evening, we will gain the life-enthralling experience by enjoying the boat ride and visiting Jag Mandir at Lake Pichola.
Day 5: Udaipur - Jaipur (By air 0730 hrs / 0920)
In the morning, we will catch a flight for Jaipur, commonly known as capital of Rajasthan and "pink city" and stay in the hotel till afternoon. Jaipur is founded by the ruler of Amber, Maharaja Sawai Jai Singh II, in 1727. During afternoon, we will embark with our pink city tour by visiting City Place, the ancient observatory-Jantar Mantar, Hawa Mahal- a royal palace which is built by using red and pink sandstone. In the evening, we will return to hotel and make an overnight stay.
Day 6: Jaipur
In the morning, we will proceed to visit Amber Fort which is recognized worldwide for its unusual architectural style. Built with white and red sandstone, the beautiful interiors of the fort are greatly influenced by varied ornamentation styles of Hindus and Muslims. Then, we move towards Kali temple which is inside the fort and after offering prayers we will return back to Jaipur. In the afternoon and evening, tourists are free to rove around in the local bazaars and make shopping if they want. We will stay at the same hotel during night.
Day 7: Jaipur - Fatehpur Sikri - Agra (260 Km)
In early morning, we will leave for Agra. Agra is one such a place which is not only famous for Taj Mahal or Fatehpur Sikri, but its gold thread embroidery, leather shoes and carpets are equally renowned among tourists. Primarily, we will head towards Fatehpur Sikri- a majestic fort and a World Heritage Site, before checking in to hotel. In the afternoon, we will watch Red Fort which is also a World Heritage Site. Notable buildings inside the Fort like Pearl Mosque, Diwan-e-Khas and Jahangir's palace often catch the attention of tourists and force them to spend considerable time over here. We will come back to hotel and make a night stay.
Day 8 : Agra - Varanasi (By air at 1320 hrs / 1510 hrs)
We will make an early start in the morning by visiting one of the Seven Wonders of the World, Taj Mahal, which was built by Shah Jahan in the loving memories of his wife, Mumtaz Mahal. In afternoon, we will take a flight for Varanasi, also known as Benares and the holiest Hindu pilgrimage place. At that particular day, we will stay at hotel only.
Day 9 : Varanasi
In order to witness the age-old tradition of Varanasi, we have planned a morning boat ride on the Ganges during early morning. Afterwards, we will return to hotel and take breakfast, and then we will rove around the narrow lanes of main bazaars while visiting temples. We will make you visit Kashi Vishwanath Temple which is visited by myriad of tourists every year. During afternoon, we will explore Sarnath temple, the temple where Lord Buddha preached his initial sermon during 590 BC. During night, we will return back to hotel.
Day 10 : Varanasi - Kolkatta (Calcutta) (by air 1600 hrs / 2140 hrs)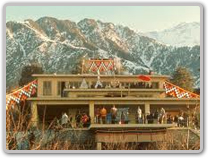 In the morning, visitors are free to enjoy their time as per their needs and wishes. In afternoon, we will leave for Calcutta, capital city of West Bengal. Calcutta was established in 1686 and is located on the bank of Hooghly River. Like other metropolitan cities, Kolkata is famous for making some of the noteworthy economic, social and economic developments within a short span of time. We will make an overnight stay in one of the most reputed hotels of Calcutta.
Day 11: Calcutta
We will start our day by visiting Victoria Memorial- one of the most renowned tourist attraction spots where a museum depict the city's history in the most simplified manner. Howrah Bridge of Calcutta is another place which depicts the architectural beauty of the country. Birla Planetarium is the second largest planetarium of Asia which is often visited by every tourist. Few other landmarks which we will cover during entire day are- Vidyasagar Setu, National Library, Shaheed Minar, St. Paul's Cathedral, Rat Park, Fort William and Marble Palace. We will return back to hotel during night for an overnight stay.
Day 12 : Calcutta - Bagdogra (By air at 0950 hrs / 1045) - Darjeeling
In the morning, we will take a flight for Bagdogra and from there; we will continue moving towards Darjeeling. Darjeeling is a place where one can unwind himself in the surroundings of nature, experience the natural beauty of Himalayan Peaks, flora and fauna, etc. After reaching Darjeeling, entire day is free for tourists as they can relax in the hotel.
Day 13: Darjeeling
From morning only, we will move for sightseeing tours. The Tibetan Buddhist Monastery, Padmaja Naidu Zoo, majestic view of Kanchenjunga ranges from Observatory Hill is some of the destinations which make tourists gaga over these fascinating places.
Day 14: Darjeeling - Bagdogra - Madras (by air at 1800 hrs / 2005 hrs)
In the morning, we will move to Bagdogra airport to board flight for Calcutta. On arrival at Calcutta, we will catch another flight for Madras city, now known as Chennai. Chennai city was established in 17th century and by the 20th century; it was established as an important administrative centre. We will visit main attractions of the city like St. George Fort, Saint Thomas Cathedral, etc. After watching these attractions, we will move towards hotel.
Day 15: Chennai (Madras)
Chennai is among the four metropolitan cities of India and is located at the Coromandel Coast. We will start our day by making tours to some of the notable landmarks of the Chennai.
Day 16: Chennai - Kanchipuram - Mahabalipuram - Chennai
In morning, we will start travelling towards Mahabalipuram. At the same time, we will visit to Kanchipuram also which is considered as one of the seven sacred Hindu cities of India. Kanchipuram is a temple town and famous for its silk saris and beautiful temples. Being known as "City of 1000 temples"; Kailashanathar temple is one of the famous temples of Kanchipuram. Mahabalipuram is an abode of numerous historic monuments which was largely built between 7th and 9th century. By evening, we will back to Chennai and stay in a hotel.
Day 17: Madras - Cochin (By air at 1500 - 1710)
Morning is free for relaxing and making shopping. Around 1300 hrs, we will board flight for Cochin. At 1400 hrs, we will reach at the airport and then move to hotel under the guidance of our representative. In the evening, we will move ahead with our plan of exploring sightseeing tours of Cochin. Mantanacherry Palace, magnificent Murals and many other historic places are worth watching during our one night stay at Cochin.
Day 18: Cochin - Allepey (60 kms) - Houseboats - Kumarakom
Next Day, we will explore the picturesque beauty of backwaters, beaches, canals and lagoons by making a tour to Alleppey. Commonly refer as "Venice of the East"; Alleppey is a perfect destination for enjoying hose boat rides. Then, we will proceed towards kumarakom by traveling through cruise. Overnight staying and dinner arrangements are made at cruise only.
Day 19: Houseboat - Kumarakom - Mararikulam
Primarily, we will travel for Kumarakom- a beautiful place which is bound by the paddy fields on one side and a bird sanctuary on another. There, we can get an opportunity of spotting numerous species of birds like Brahminy Kites, Teals, etc at spectacular Kumarakom bird sanctuary. Afterwards, we will move ahead for Maraikulam village which is located in-between the two port cities, Cochin and Alleppey. Rest of the Day will spend at sparkling beaches. Perfect overnight staying arrangements are made at a hotel.
Day 20 : Mararikulam - Cochin - Mumbai (Bombay)(By air at 1030 / 1215)
In the morning, we will catch a flight for Cochin and from there we will board on another flight for Bombay. In afternoon, we will start with our main sightseeing tours. Places like Gateway of India, Hanging Gardens, Museum of Wales, Marine Drive, Aquarium, markets of Colaba are to be visited. Thereafter, we will come to hotel where a courtesy room is provided to our visitor for wash and change. In evening, our representative will move to airport with our tourists and assist them in taking the desired flight for required destination.
* The above tours / itineraries / travel plans can be rearranged / tailormade / customised as desired by our Guests. Feel free to ask for references from our satisfied customers across the globe who have utilised our services in the Indian subcontinent.