07 Nights / 08 Days
Kathmandu-Pokhara-Tansen(Palpa)-Lumbini-Chitawan-Kathmandu
We, Tour-India take you on Glimpses of Nepal Tour, which is an eight days and seven night's tour in which we take you to exciting places of Nepal such as Kathmandu, Pokhara, Tansen, Lumbini, and Chitawan. The itinerary of this tour is as follows:
Day 1: Kathmandu
On arrival at Kathmandu International Airport, you will be greeted and transferred to Kathmandu hotel by our representatives. For the rest of the day you will be free to relax and spend the overnight in Kathmandu.
Day 2: Kathmandu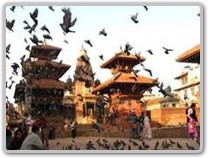 After the morning refreshment our representatives will pick you and will take you for the Kathmandu sightseeing. We take you to Pashupatinath Temple, which is considered as the most sacred Hindu temple built in 1696 and dedicated to Lord Shiva. Later on we move you to Patan, which is a city know for architecture and fine art. At Tibetan Handicraft one can experience carpet weaving. In evening we take you to Swayambhunath, which is the oldest Buddhist shrine and while looking toward east from this temple one can view the entire Kathmandu valley. Another short drive will take you to Boudhanath, which is the world's largest Stupa and is considered as the great sight generation to the Buddhist. Later we move you to Kathmandu Durbar Square, the Old Royal Palace, and Kasthamandup, which is a temple built from a single tree and from which this city has derived its names. Later we transfer you to hotel for overnight stay.
Day 3: Kathmandu-Pokhara
We drive you to Pokhara in morning, which is one of the most awesome valleys in Nepal situated at 200 km west from Kathmandu. This valley is a rare combination of snow-clad mountains, crystal clear lakes, villages inhabited by friendly tribes. Other attractions of Pokhara include Phewa Lake, Mahendra Cave, Davi's fall and many others. We move you to hotel for spending the night at Pokhara hotel.
Day 4: Pokhara-Tansen (Palpa)
We drive you 130 km to Tansen through the Siddhartha Highway. On arrival we transfer you to hotel and after lunch we take you on Tansen sightseeing covering important places of Tansen. You can have a spectacular view of sunset over Himalaya and you are transfer to hotel for the overnight stay.
Day 5: Tansen (Palpa)-Lumbini
We drive you 76 km to Lumbini in the morning and then move you to hotel for afternoon lunch and relaxing. Later we take you on Lumbini sightseeing covering numerous religious significance places of Lumbini. Some of the Lumbini attractions include a massive stone pillar erected by Ashoka in 250 BC, Maya Devi shrine that hold a stone sculpture of Buddha's nativity, this is the exact place where Buddha was born in a palace garden. Another important place is Tilaurakot, a place where Lord Buddha spent 29 years of his life before he left the place I quest of Nirvana. There is also a museum in Lumbini which houses all the archaeological remains excavated from these places. We drive you back to hotel for the overnight stay.
Day 6: Lumbini - Chitawan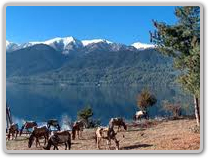 We drive you to Royal Chitawan National Park, where you can enjoy jungle safari. On arrival to Chitawan we will transfer you to jungle resort where you will be brief about the activities. In afternoon you will be taken on jungle safari on an elephant back as they can easily penetrate into the jungle for viewing and photographing wild life. This will also let you experience the rich flora and fauna of the park as well as abundant bird life. You can also have a view of Royal Bengal tiger. In evening you can enjoy campfire and a continental or Nepalese cuisine. We arrange your overnight stay at Chitawan.
Day 7: Chitawan - Kathmandu
We drive you to Kathmandu in the morning and transfer you to hotel for rest. Later we take you on Bhaktapur sightseeing, which is a medieval city known as Bhadgaon and was one of the kingdoms of Mallas. This city is also famous for lion gate, the Golden gate, the picture gallery and palace of 55 windows. We drive you to hotel for the overnight stay.
Day 8: Kathmandu - Back home
After checking out from hotel we transfer you to International airport to board the flight of back home.
* The above tours / itineraries / travel plans can be rearranged / tailormade / customised as desired by our Guests. Feel free to ask for references from our satisfied customers across the globe who have utilised our services in the Indian subcontinent.