13 Nights / 14 Days
Delhi - Corbett - Agra - Khajuraho - Bandhavgarh - Kanha - Nagpur - Delhi
Day 01: Home – Delhi
Tourists will arrive at Delhi International Airport and from there, they will be assisted by the ITS representatives. Tourists will check in the hotel and relax for making an overnight stay.
Day 02: Delhi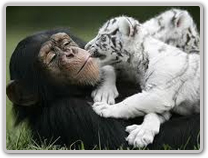 Next day, we will visit beautiful sites of Old and New Delhi. In Old Delhi, we will visit places like Chandni Chowk, Red Fort and if time allows, then we will visit Raj Ghat also. During Afternoon, we will start exploring New Delhi's major attractions like India Gate, Rashtrapati Bhawan, Qutab Minar, Lotus Temple and the Laxmi Narayan Temple. During night, we will return back to hotel for making an overnight stay.
Day 3: Delhi - Corbett (275 Kms - 5 hours)
In the morning only, we will leave for Corbett National Park by road. Corbett National Park is the oldest park in India and Jim Corbett plays a pertinent role in its establishment. Needless to say, it is one of the best destinations where tourists can find a diverse variety of fauna and 488 species of plants. After arrival at Park, we will check in the resort and in the afternoon we will start our expedition towards Corbett National Park.
Day 4: Corbett
Entire day is dedicated to spend in the vicinity of rare wild beasts such as Tiger, Bears, Elephants, etc.
Day 5: Corbett - Agra
In the early morning, we will leave for Agra and stay in the hotel as soon as we will arrive there. During afternoon, we will set off for uncovering places like Red Fort. Other places like White Marble of Shah Jahan and Red Sandstone of Akbar and Jehangir are worth exploring. In the night, we will return to hotel for making an overnight stay.
Day 06: Agra - Khajuraho (By air at 1410 / 1450)
In the morning, we will visit one of the Seven Wonders of the World-The Taj Mahal. Built by Shah Jahan- Taj Mahal is a symbol of love which was built by him in the loving memories of his wife, Mumtaz. In the afternoon, we will catch the flight for khajuraho. Khajuraho is one such a place which is flooded by myriad tourists every year due to the presence of some of the famous and ancient temples specifically dedicated to Lord Vishnu, Shiva and Jain Tirthankars. It can be said that by viewing these temples, tourists' memories regarding medieval era will get stimulated. In the night, we will come back to hotel again and make an overnight stay.
Day 07: Khajuraho - Bandhavgarh (195 Kms - 4 hours)
Next day, we will proceed for Bandhavgarh National Park. Bandhavgarh National park is famous for encompassing diverse variety of Wildlife and some archeological remains of the famous Kalchuri Period. After having our lunch in the late afternoon, we will take pleasure by enjoying Jeep Safari and observing wild animals' activities at the jungle simultaneously. Overnight stay will be made at the Lodge.
Day 08: Bandhavgarh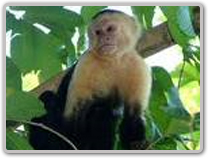 The entire day is reserved for enjoying Safaris and observing even minuscule activities of innumerable birds and animals such as Leopard, Bear, Tiger, Chinkara, etc and birds such as Peacock, Jungle Fowl, etc. During night, we will return back to lodge for making an overnight stay.
Day 09: Bandhavgarh
Even at the ninth day of our tour, we will explore Bandhavgarh National Park.
Day 10: Bandhavgarh - Kanha (190 Kms - 4 hours)
In the early morning, we will depart for Kanha National Park. Kanha National Park is a retreat to the eyes especially for animal lovers as they can easily spot animals like Leopards, Indian wild dog, Royal Bengal Tiger in a significant number. Late in the evening, we will check-in the hotel and relax for the night.
Day 11: Kanha
Again, today we will take a safari tour to discover beautiful flora and fauna of the park. Overnight staying arrangements are made at the hotel only.
Day 12: Kanha
Before leaving for Nagpur, we will go for a short Safari trip. After reaching Nagpur, we will board flight for Mumbai from Nagpur's airport. After reaching Mumbai, we will travel to hotel and make a night stay over there.
Day 13: Kanha - Nagpur - Delhi
Next day, we will again move towards Nagpur in order to board Delhi's flight. After reaching Delhi, tourists will get valuable assistance of our representatives and then shifted to hotel. For rest of the day, tourists are free to relax in the hotel.
Day 14: Delhi - Back home
In the morning, tourists will leave for Delhi's airport from where they will take flights for their respective native place.
* The above tours / itineraries / travel plans can be rearranged / tailormade / customised as desired by our Guests. Feel free to ask for references from our satisfied customers across the globe who have utilised our services in the Indian subcontinent.