26 Nights / 27 Days
Delhi – Gangtok – Yuksom – Dzongri Trek – Darjeeling – Sandakphu Trek – Kalimpong - New Jalpaiguri – Delhi – Back home.
Day 01: Arrive Delhi
As soon as you arrive at New Delhi Airport, you will be moved in a luxurious hotel for a comfortable night stay.
Day 02: Delhi - New Jalpaiguri (By Rajdhani Express Train at 1400 hrs/ arriving next day at 0900 hrs)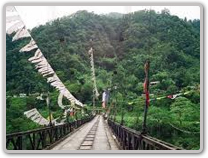 Post your pleasant, serene morning, in afternoon, our representatives will take you to the Railway station and help you in boarding the very famous, luxurious - Rajdhani Express which will leave for New Jalpaiguri (Bagdogra) at 1400 hrs. The train is known for providing utmost convenience to the passengers along with the facility of serving continental cuisine. Fresh linens, pillows and blankets will be given to every passenger.
Day 03: Bagdogra – Gangtok (9W 602 1010-1205 HRS)
As soon as you land up in New Jalpaiguri railway station, our representatives will attend you and get you transferred comfortably in the car. From there, you will drive to Gangtok (5800 ft.) which is at a distance of 120 kms. You will have a free day to relax, acclimatize and enjoy the weather of Gangtok. Over night halt in Gangtok.
Day 04: Gangtok
Podst your breakfast, we will let you have a comfortable yet exciting city tour, where you get to see Enchey Monastery, Research Institute of Tibetology and many other popular places of the city. Overnight stay at a chosen hotel.
Day 05: Gangtok
During the day, enjoy the scenic beauty of Tsongo Lake, located at Indo -China Border at 12400 ft.
Day 06: Gangtok
Explore Gantok and spend the day as you want.
Day 07: Gangtok – Yuksom
Have a pleasant long-drive from Gangtok to Yuksom via Rabongla -Tashiding and Halt. The distance between the two is approximately 145 kms, which will take 6 hrs by road.
Day 08: Yuksom to Tshoka
It is time to trek! From Yuksom to Tshoka, you get to begin with your trekking for about 12 kilometers. It is located at the altitude of 2048 meters.
Day 09: Tshoka to Dzongri
Trek and cover your distance from Tshoka to Dzongri. It is located at the altitude of 4050 m at a distance of 9 kms. Approximated time is 5 hours.
Day 10: Dzongri
This is the day for some amusing outing around Dzongri. Overnight halt is planned on tents or trekkers huts.
Day 11: Dzongri - Tshoka
Have an easy trekking route to Tshoka.
Day 12: Tshoka - Yuksom
Trek back to Yuksom and spent a pleasant night there to revitalize your body for another exciting day.
Day 13: Yuksom – Pemayangtse (Pelling)
From Yuksom, have a fun-filled drive to Pemayangtse via Holy Kheocheplari Lake. Spent your night at Hotel in Pemayangtse.
Day 14: Pemayangtse - Darjeeling
A straight drive to Darjeeling via spectacular view of Tea Gardens. Overnight halt.
Day 15: Darjeeling
Further in the plan is Tiger hill Sunrise Tour at 4 am to 7.30 in the morning. Post your sumptuous breakfast, we take you out for an exciting Darjeeling sightseeing experience between 9 and 12 .30 pm, Lunch and Afternoon Free for Stroll in the Mall. Halt overnight.
Day 16: Darjeeling
This day is absolutely free for your own shopping, and other fun activities
Day 17: Darjeeling –Manebhanjang – Tonglu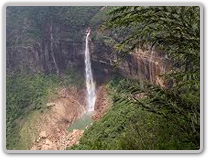 Post your early morning drive of about two hours from Darjeeling to Manebhanjang, it is time to start your trekking adventure. Manebhanjang is a beautiful small village which gives the most amazing look of your entire trekking route.Once you strat trekking, you will get your first trek camp at Tonglu at 3070 meters, which is 11 kms from Manebhanjang. To reach here, you will cross the exciting dense woods, and hillsides that are embedded with pretty wild flowers.
Day 18: Tonglu –Gairibas -Kalipokhari
After a comfortable night stay, you get to resume your trekking from Tonglu to Gairibas at 2621 meters. Approximated trek time to Gairibas is about 3 hrs. This exciting trail passes through the amazing bamboo glades and farmlands of pretty little villages. The trek stretch lying from Gairibas to Kalipokhari 3170 meters is a continuous climb through the rhododendron forests. Your overnight stay would be planned ably at Kalipokhari.
Day 19: Kalipokhari - Sandakphu
This day is reserved to cover your distance between Kalipokhari and Sandakphu. From Kalipokhari, the road descends to Bikhebhangang which is also known as Valley of Poison. Trek stretch lying between Bikhebhanjang and Sandakphu is a steep climb of 4 kms and it usually, takes around 2 to 3 hours to cover it. Sandakphu, located at about 58 kms away from Darjeeling offers one of the most brilliant views.
Day 20: Sandakphu - Phalut
It is time restart your trekking from Sandakphu to Phalut, covering 3600 meters of distance. Considered as a loft peak in the Singalila Range, it is located at a distance of 80 kms. It is highly believed that the trek stretch lying between Sandakphu and Phalut offers an amazing experience of trekking.
Day 21: Phalut - Ramam
Recommence your passion for trekking from Phalut to Ramam. From Phalut, you would enjoy a fragrant trail descending via virgin woods of chestnut, pines, hemlock etc. The trail finally reaches the point of Gorkhey Khola, a picture postcard place, where two streams meet. It is an ideal location for a natural bath and relishing a good, healthy meal. Post your bath and meal, restart your trekking through Samandin to Ramam Trekkers Hut, which is approximately 15 kms in distance.
Day 22: Ramam - Rimbik
Your trek stretch from Ramam to Rimbik is going to be a one hell of an enthralling experience. From Ramam, leveled road offers easy walk of about 9 km. It further descends to Sirikhola and then again rises steep for next 1 km. Night can be spent at a comfortable lodge or trekker's hut in Rimbik.
Day 23: Rimbik - Darjeeling
A 54 kms drive from Rimbik to Darjeeling is planned.
Day 24: Darjeeling to Kalimpong
Have a healthy breakfast and start your drive to Kalimpong, which will take almost 3 hours. On arrival, you will be moved to a luxurious hotel. Keep your day free for shopping and or visit Monasteries, overnight in Kalimpong.
Day 25: Kalimpong – Jalpaiguri – Delhi
In the morning, you will make a move to Jalpaiguri railway station to board the Rajdhani Express for Delhi.
Day 26: Delhi
This is a day to leisurely plan your day. Go for shopping or relax back at hotel. Complete assistance is guaranteed with whatever you wish to do.
Day 27: Delhi - Back home
This is the time to bid bye to your unforgettable vacation and catch a flight back to home from Delhi International Airport.
* Modification and changes can be introduced to the above mentioned plan as per the utmost convenience of our customers. For more information on our services, feel free to have a word with our satisfied customers, who have already been a part of our comfortable, well planned travel package.