Destinations of Nepal

Golden Triangle Package Tour is an amazing tour itinerary comprising three major cities of India including Delhi, Agra, and Jaipur, which is sure to leave the tourist speechless. This incredible Golden Triangle tour is renowned worldwide for its grandeur, glory and history. All the three cities covered under this amazing tour are known for its rich cultural and heritage and let the tourist experience the rich flavour of north India to the fullest. Golden Triangle Tours India offered by Tour India, a premier tour and travel operator, not only provide tourists unique experience but also provide decent accommodation in well known hotels and complete guidance and support to enjoy their trip to the
Destinations of Nepal
Nested in the laps of Himalayas between India and China, Nepal is a land locked nations rich in natural beauty, warmth and hospitality. Known for its geographical diversity, rich flora and fauna and a variety of colourful festival, Nepal is simply incomparable. Tourists in their tour to Nepal are sure to experience some mind blowing natural beauty that has made it renowned in the world as a hidden Shangri-La of nature, culture and adventure. Fulfilling the desire of tourists, Tour India, a leading travel agent and tour operator of India offers exciting Nepal Tour package, which is a perfect amalgamation of fun, excitement and thrill. Though small in size, Nepal is a tourist paradise. Tourists in their visit to Nepal can experience and explore nature at its best.
Nepal Tourism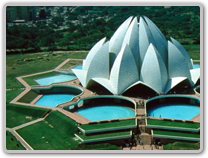 Nepal is the most astonishing and stunning Himalayan country in the world. Tourism in Nepal boast of high mountains, lush valleys that are ideal places for trekking and mountaineering, rare species of flora and fauna inviting tourists for a rendezvous with them. Apart from these there are also several other historical and architectural beauties that are included in the Nepal tour package that linger in the mind of tourist for the rest of their life. Nepal is a mountainous country having natural scenery, rivers, mountain peaks, lakes, ponds, green valleys, water falls and national parks that inspire tourists from every corner to enjoy the tour of Nepal. Nepal tourism is the earner of foreign currency thus making a significant contribution towards the country economy. As a result Nepal Government has also been actively promoting tourism in Nepal by providing all sorts of help and remuneration.
World Heritage Sites in Nepal
UNESCO has declared 10 World Heritage Sites in Nepal that also proves to be place of interest for the tourist in their Nepal tour. Among these the three World heritage Sites are the National park and the remaining seven World heritage Sites are the man made wonders standing still and reflecting the rich heritage and culture of Nepal in a beautiful manner. All these World Heritage Sites are coved by every tour operators offering Nepal tour package. These World Heritage Sites include:
BHAKTAPUR (Bhadgaon)
Nepal A wonderful site visited by almost each and every tourist on their tour in Nepal is Bhaktapur Durbar Square, which is an assortment of pagoda and shikhara-style temples grouped around a fifty-five-window palace of brick and wood.
Bouddhanath Stupa
Bouddhanath Stupa is a well known Buddhist pilgrimage site visited by tourist in their Nepal tour. It is the biggest and one of the oldest stupa in Nepal lying about 7 km east of the capital.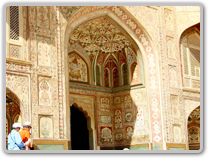 Changu Narayan
This is the oldest temple of Kathmandu coming into existence in 4th century, which still stands as the epitome of religion, culture, history and trust of the people of Kathmandu valley.
Kathmandu Durbar
This palace lies in the heart of the Nepal capital, Kathmandu and is popularly known as the Hanuman Dhoka Palace. Kathmandu Durbar consists of the huge Royal Square that imposes a tremendous variety of the temples dedicated to different Hindu Gods and Goddesses.
Lumbini
The famous garden of Lumbini is the birth place of Lord Buddha, who was born in 623 B.C. Indian Emperor Ashoka was one of the pilgrims who erected one of his commemorative pillars there.
Pashupatinath Temple
Spread over a large area, this temple is considered as one of the holiest shrines of all the Hindu temples. This is a two tier magnificent golden temple having four triple silver doorways. This temple has hundreds of Shiva Lingam shrines and icons of Hindu Gods and Goddesses.
Patan Durbar
This city is considered as one of the oldest cities of Kathmandu Valley.
Royal Chitwan
Royal Chitwan is a rich natural park in the Terai, which is inhabited by the rare Asiatic rhinoceros and Bengal Tiger, one of the major attractions for people on Nepal Tour.
Sagarmatha Park
Mt. Sagarmatha or Everest highest peak is observed in the Sagarmatha Park. This park also has several other renowned peaks such as Cho Oyu, Lhotse, Nuptse, Thamserku, Pumori, Kwangde, Ama Dablam, Kangtaiga and Gyachung Kang.
Swayambhunath Stupa
This 2,500 year old monument is a holy site replete with symbols, representing four elements of earth, fire, wind and water. Spire of this Stupa has 13 golden rings that symbolize the 13 steps of the ladder leading to Nirvana, the final salvation.
Golden Triangle Tours to India Cost starts from:
Hotel Class
Star Rating
Price
Inclusions
Budget Class
US $ 300

Welcome drink on arrival
Breakfast
Lunch
Free usage of Gym
Free use of games room
One full day sightseeing

Standard Class
US $ 380
Deluxe Class
US $ 480
Premium Class
US $ 680
Please send us an

Email

enabling us to give you the entire details of Tour & Hotels.
NOTE:- The Tour Itineraries suggested are compiled after a in depth survey about each place and destination. As you see that we do not offer PRICES or COST for our tours .This is only because of the fact that each Individual Traveler has his or her requirements and we tailor make each itinerary for our CLIENTS as per Individual Requirements. You may choose your Own Dates, Length of Travel , Airline , Hotels etc., We are completely flexible and try our best to offer exactly what our Clients require. The above tours / itineraries / travel plans can be rearranged / tailor-made / customized as desired by our Guests. Feel free to ask for references from our satisfied customers across the globe who have utilized our services in the Indian subcontinent.